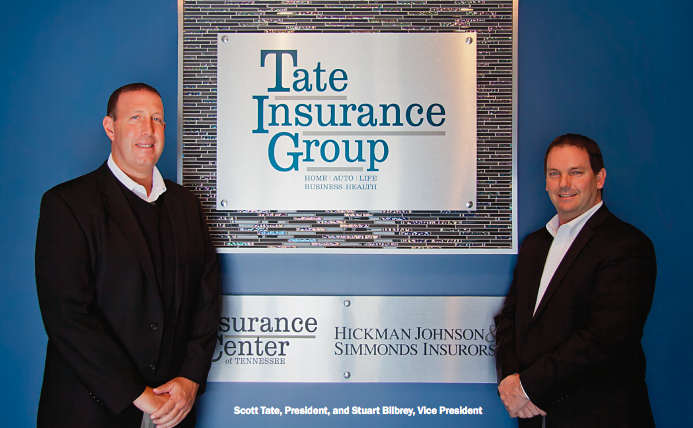 Whether you require insurance for personal or business purposes, people in general fall into one of two areas. There are those who focus almost entirely on price and the second group that focuses first on coverage and then on price.
"At Tate Insurance Group, we feel that we're unique in the insurance marketplace," said Scott Tate, President. "We're focused first and foremost on our relationship with our clients. That important relationship provides the opportunity needed to properly access your exposures and risks and to offer you the correct coverage at the lowest possible cost."
"If you're shopping for insurance and you're asked for a current declaration page, that should be a warning to you," added Stuart Bilbrey, Vice President. "If a new agent is not doing a thorough analysis, they're not doing their job, and they're doing you a disservice."
The lowest priced coverage doesn't necessarily assure you that you're actually paying the best price or that you're fully covered. For example, many unsuspecting homeowners who have recently purchased homeowner coverage thinking that they were saving money may discover that their savings might have resulted from decreased coverage.
"Due in large part to hail damage claims, many home insurance providers have replaced their prior coverage with ACV, or actual cash value," said Stuart. "What that means is that in the event of a loss, you'll receive only the depreciated value of, say, your roof, and not the actual replacement value. For many homeowners, that could cost many thousands of out-of-pocket dollars."
"The insurance industry is constantly evolving, making it nearly impossible for the average person or business owner to remain on top of this dynamic marketplace," added Scott. "Many clients who think they're saving money actually may discover that they're paying too much in premiums because they're over-insured."
Tate Insurance Group is designed for that client who wants to be certain that they have the proper coverage to prevent them from potential personal or business losses. By establishing a relationship with each client, they can make informed recommendations that identify areas where you're uninsured or underinsured or where you may have duplicate coverage for which you're paying too much money.
"Knowledge is power," said Scott. "The better acquainted we are with our clients, the better we can serve them and the better value we can offer." The dedicated associates at Tate Insurance Group represent nearly 50 different respected insurance carriers, ensuring that they have just the right insurance for each client's unique needs and circumstances. Unlike captive agents who represent a single insurance carrier, Tate Insurance Group can recommend the right insurance company for your needs. Their independence means that your options are not limited.
Tate Insurance Group is also a full-service insurance provider that offers:
Automobile insurance
Commercial insurance
Health insurance
Homeowners insurance
Life insurance
Umbrella insurance
The advantage to you comes from the peace of mind that results from knowing that you're insured against any eventuality that life may throw at you. You'll also be happy to learn that Tate Insurance Group is a Dave Ramsey endorsed local provider.
To learn more, call 865-862-8233 or visit www.tateinsurancegroup.com. Tate Insurance Group – your assurance of independent, full coverage insurance for every area of your life or business.